Akbar birbal stories english | English story
Akbar birbal stories english, english story, Once the emperor called Akbar and said that I did not stop the matter of Birbal Raja from the state by finding three fools and he said that Akbar, I have just arrived and found three fools when Birbal walks from there Only reached the distance.
Three Fools, akbar birbal stories english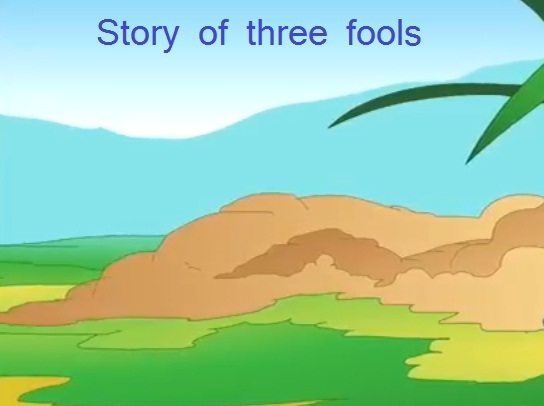 Story of three fools
Found a horse there and saw that there was a cloak of timber on the cavalry. Birbal asked, why did you keep this bundle on the head why do not keep it on the horse? The man said that the horse is very weak and it is not my weight. How to handle the weight of a bundle. If I put a stick on it then the horse will die and I will be dead, so I have been taking it on my head. Birbal thought that this is one of the great fools, I take it because it is the biggest fool to me.
Then when Birbal went ahead, when a person went on a distance, a man was found and the time of the night was happening and he had taken a lantern in his hand so that he was looking for something Birbal ji asked him what are you looking for So that man said that one of my coins has fallen here I was looking for him, Birbal asked where he fell, then the man said that he was lying on the tree there, then Birbal ji said that why do not you find there why are you looking for here. There is no coin here. Man said If that tree is too dark, I will not even see it there.
I am looking for this because the lantern is also burning here and I do not have any problem in finding the coin. Now Birbal had understood that this is the second person who is the most foolish and then Birbal Ji will also get him to another man. Take with you, As soon as Birbal was taking the two men, he could not find any other man. Even though he was looking for a lot, he was not getting any third person. Birbal reached the court, Akbar said that this is just two men. I had asked you to bring three men
Birbal ji said that I have only received this two. Forgive me, I have found two fools only for finding Akbar, but Akbar said that where the third person was, then the third was also to come. Then Birbal ji replied that the third person is only me I,m. Because I have been given a task that is given to a fool when it is Akbar who listened to this and was very happy and described Birbal's sense of intuition too well.
Akbar birbal stories english, english story, Because Birbal had given him an immediate reply to which nobody had thought that Akbar rewarded both fools and sent them from there, if you liked this story, then share it further and comment and tell us also
Read More-King's thinking story
Read More-magical parrot story
Click Here-Read More Story