New story in English
new story in English, the short story, Once upon a time a great saint was giving his discourses in a temple. Then a man came and sat down and heard his discourse.
Diamond assay story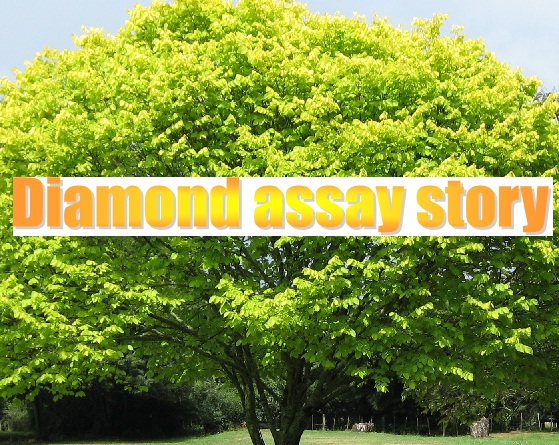 He liked all the things of that Mahatma and said, "Maharaj ji , I am very happy. See and hear their discourses but the peace I have received from listening to your discourses today I have never met.
Mahatma said that our work is good. Speaking good things here will be my promise for 7 days. If you want you can come everyday. This man became very happy and said, Bhajan Maharaj's hymn and I sing, if you are blessed and obeyed So I can sing hymns after your sermon. Mahatma ji said, I have no doubt about this, you can sing it. It will be better than this. The next day after the discourse of Mahatma, the man sang the hymn singing so much that whatever the woman and the man were sitting there The face of his face grew as if Saraswati's mother herself was in her hymn, her throat was very beautiful and she used to recite a very good psalm
Gradually people began to hear the discourse of the people in the temple, but after two or three days one man asked Mahatma ji, "Mahatma ji, the person who sings the hymn comes here is not good because people slowly decrease the middle Going on. First of all, a lot of people used to come but slowly they are getting reduced because this person is not good. He sings hymns here and drinks alcohol in the evening. He eats meat. Mahatma ji is very good at smiling and speaking his heart is also very good And what i want.
I do not have any idea from this that what was the name of that person was Amichand the next day the discourse of Mahatma ji was over and he gave a lot of joy to everyone after singing praises. Mahatma ji said you have sung a very good hymn Come tomorrow morning, Saraswati lives in your house, how sweet your throat is.
Amichand felt like the first time someone is praising her so much she felt as if it went to get her lifesaving medicines he first thought that that's saying something inside him he could not recognize yet she grew up happy and your went home to go home, he lost all bottles of wine and said his wife will never meat and fish in our house today and I will not bother worried , nor any longer nor do wrong now I realize.
A hymn of Amichand, singing songs together today, thanks to the Lord, sung in the middle prayer and festivities; Amichand has been recognized by the Mahatma as the temple because the right test of diamond can do so, and Amazon was the diamond which was to shine and Name was to illuminate. We all have certain qualities, we need to know that someone can identify us with that quality and tell us so that we can achieve success in our life and move forward in our lives.
Before that I was in mud but someone has made me a diamond by removing me from the mud. I make a lotus that blossom in the mud but it is best and beautiful. Amichand's changing behavior, his wife was very happy, new story in english, the short story, He gradually became a philanthropist and put all his hard work in singing and doing good work.
Read More new story in english :-
Read More-magical parrot story
Read More-King's thinking story